Welcome to my Dog Behaviour website, for dog "Rehabilitation and Training".
'BUILDING A BOND WITH TRUST AND RESPECT'
 
DID YOU SEE ME ON ITVBe RECENTLY?
If you missed my edition of  'Georgia and Tommy:Baby Steps', you can watch me help Tommy Mallet and Georgia Kousoulou with their 'cheeky' Pomeranian 'Monkey', with his strange habits! To view the whole programme, (I'm in it from the start so no need to fast forward it!), click on the following link https://www.itv.com/hub/georgia-tommy-baby-steps/10a1236a0006 (Series 2, Episode 4)
(For more details about this and other TV work that I have been involved in, please go to my
'ABOUT STEVE'

 page)
NOW CELEBRATING OVER ONE YEAR OF BEING THE DOG BEHAVIOURAL CONSULTANT FOR 'DOG FRIENDLY' MAGAZINE. THE UK'S ONLY MAGAZINE DEDICATED TO DOG FRIENDLY PLACES.

'REHABILITATION AND TRAINING' GIFT VOUCHERS ARE NOW AVAILABLE TO PURCHASE!
AVAILABLE IN £25, £50 AND £100 DENOMINATIONS. PLEASE EMAIL ME FOR DETAILS OF HOW TO OBTAIN THESE.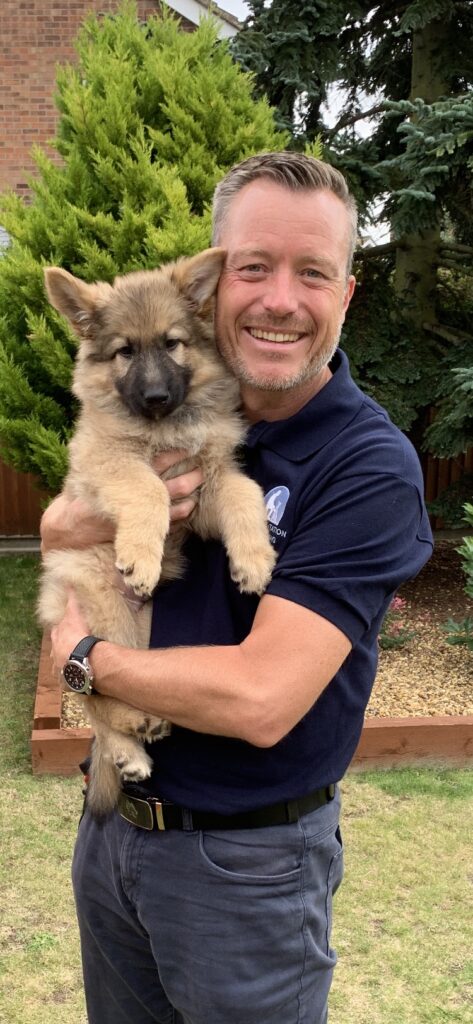 Success in training begins with you! You will learn about my aim for the "Rehabilitation and Training" of your dog, and when, how, and what techniques you need for success.
My goal is to help you break down the barriers of communication, and to show you the fastest, easiest and most comfortable and effective methods of training your dog.
Just as in a dogs own world, simplicity is the answer and the key to learning.
Have you ever asked yourself, "Why doesn't my dog listen to me?" BUT are you sure your dog actually understands you? Do you know how to properly deliver the message to your dog? Do not fear, as I will show you how to talk dog!
CONSISTENCY with guidelines, boundaries and rules is the key.
'BUILDING A BOND WITH TRUST AND RESPECT'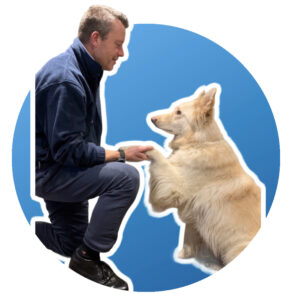 NEVER RUSH THE PROCESS OF LEARNING. Training your dog is the easy part. Training yourself is more demanding!
I will give you the tools to work with and will show you how to use them effectively. Following the initial consultation, I will complete a behavioural diagnostic report which is a comprehensive reference document which covers all the training methods and advice discussed and shown on the day.  I will be available for full support from there onwards, providing follow up visits at your convenience if required, as well as support and information via phone and email, so you can feel confident in what you are doing to get the behaviour you desire.
I use highly rewarding methods of training that have been proven successful worldwide.
I am also fully insured for all aspects of my work.
'Rehabilitation & Training' Services
Does your dog have behavioural problems? Steve Hutley can help!