Welcome to my Dog Behaviour website, for dog "Rehabilitation and Training".
'BUILDING A BOND WITH TRUST AND RESPECT'
***STOP PRESS!***
I am proud to announce that I have been asked by Channel 5 as a retired Police Dog Handler to appear on their new 6 part Police Documentary series  'Police 999.Clear and Present Danger', airing on Tuesday 24th October at 8pm.
I was asked to talk not only about my experiences as a Police Dog Handler but also my experiences as a regular Police Officer facing life and death situations on a day to day basis. 
I am not in the first two episodes but in episodes 3,4,5 and 6 from Tuesday 7th November onwards!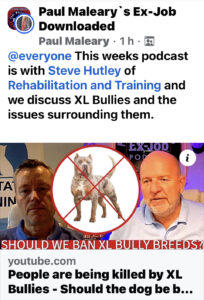 I was recently interviewed for a second time by Paul Maleary of 'Ex Job Services' for his podcast and You Tube series  'Ex Job Downloaded' talking about the forthcoming ban on XL Bully's and the issues surrounding them. 
Please click on the You Tube link below to see the full interview.
https://youtu.be/GpOBD0o5t-U?si=0MhuMf9-lkFzXTMJ
I AM VERY PLEASED TO ANNOUNCE THAT I HAVE BEEN NOMINATED FOR THIS YEARS 'THE ESSEX SMALL BUSINESS AWARDS'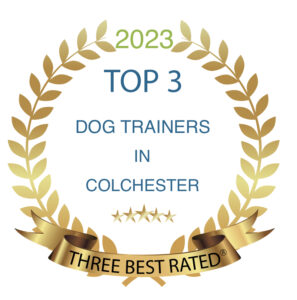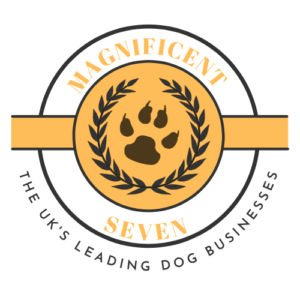 I am very pleased to announce that I have been selected by 'Three Best Rated', as one of the top three dog behaviourists in Colchester, as well as being selected as a member of the 'Magnificent Seven', a team of leading dog businesses in the UK.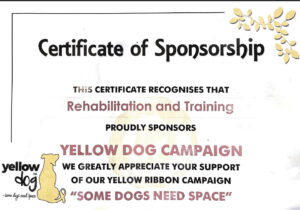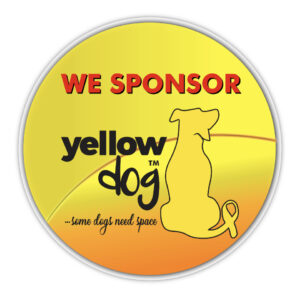 'Rehabilitation and Training' are very proud to announce their sponsorship of 'Yellow Dog Uk'. 
'Yellow Dog Uk' promotes awareness and understanding of dogs who need space, also known as 'yellow dogs'. These are dogs that may be nervous, currently  in training, recovering from an injury or illness, being rehabilitated or simply dogs that prefer to keep their distance from people and other dogs.
To find out more about 'Yellow Dog Uk' and what they do, please take a look at their videos on the link below.
https://www.yellowdoguk.co.uk/videos/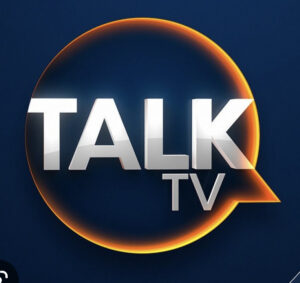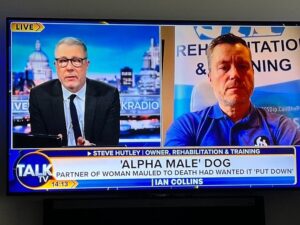 My latest TV interview.
I was recently asked by Talk TV to appear live on their talk show with host Ian Collins to talk about 'banned dog breeds' and 'dangerous dogs' in the wake of a recent dog attack where the owner was killed by her own pet dog.
The 8 minute interview can be seen by clicking on the link below.
 
DID YOU SEE ME ON ITVBe?
If you missed my edition of  'Georgia and Tommy:Baby Steps', you can watch me help Tommy Mallet and Georgia Kousoulou with their 'cheeky' Pomeranian 'Monkey', with his strange habits! To view the whole programme, (I'm in it from the start so no need to fast forward it!), click on the following link https://www.itv.com/hub/georgia-tommy-baby-steps/10a1236a0006 (Series 2, Episode 4)
(For more details about this and other TV work that I have been involved in, please go to my
'ABOUT STEVE'

 page)
 NOW CELEBRATING OVER ONE YEAR OF BEING THE DOG BEHAVIOURAL CONSULTANT FOR 'DOG FRIENDLY' MAGAZINE. THE UK'S ONLY MAGAZINE DEDICATED TO DOG FRIENDLY PLACES.
 FOR YOUR CONVENIENCE, I accept debit and credit cards as shown.

'REHABILITATION AND TRAINING' GIFT VOUCHERS ARE NOW AVAILABLE TO PURCHASE!
AVAILABLE IN £25, £50 AND £100 DENOMINATIONS. PLEASE EMAIL ME FOR DETAILS OF HOW TO OBTAIN THESE.
NEW SPECIALIST SERVICE AVAILABLE FOR 'REACTIVE DOGS'.  
I am now doing 'one to one' client sessions for 'reactive' dogs (i.e. Fear Aggression or Over excited dogs) from £145. If this is the only issue that you are struggling with then please contact me for further details! (See 'Contact Me' page above).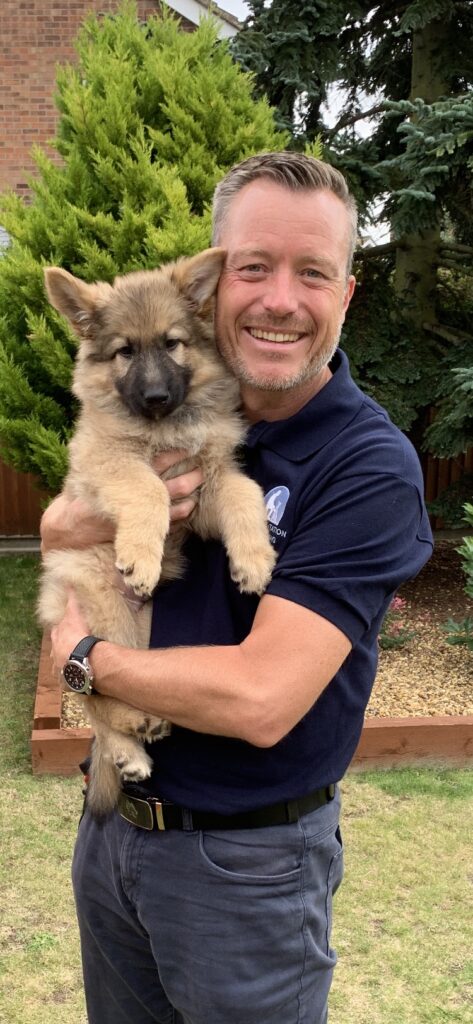 WHAT TO EXPECT FROM ME!
Success in training begins with you! You will learn about my aim for the "Rehabilitation and Training" of your dog, and when, how, and what techniques you need for success.
My goal is to help you break down the barriers of communication, and to show you the fastest, easiest and most comfortable and effective methods of training your dog.
Just as in a dogs own world, simplicity is the answer and the key to learning.
Have you ever asked yourself, "Why doesn't my dog listen to me?" BUT are you sure your dog actually understands you? Do you know how to properly deliver the message to your dog? Do not fear, as I will show you how to talk dog!
DOGS DON'T SPEAK ENGLISH! A dogs language is based on YOUR body language and energy (the vibes that you give off). This is how they read you and how they read other dogs.
In order for your dog to understand exactly what they can and cannot do in this confusing human world of ours, I have coined the phrase 'The Nucleus of Dog Training'.
So what is 'The Nucleus of Dog Training'? Well simply put it is that your dog has to teach itself 'how do I get everything I want in life?' The answer is easy! When they are calm and relaxed (and all four paws are on the floor) then they get EVERYTHING they want. YOUR PRAISE; YOUR REWARD; YOUR ATTENTION AND YOUR AFFECTION!
I call this 'The Nucleus of Dog Training' because without a calm and relaxed dog, you can't have all the 'add ons', such as a recall; or a sit; wait; down; stay; heel etc. as they are simply in the 'red mist/white noise zone' where they are NOT listening to you!
CONSISTENCY with guidelines, boundaries and rules is the key.
'BUILDING A BOND WITH TRUST AND RESPECT'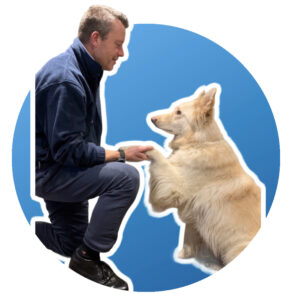 NEVER RUSH THE PROCESS OF LEARNING. Training your dog is the easy part. Training yourself is more demanding!
I will give you the tools to work with and will show you how to use them effectively. Following the initial consultation, I will complete a behavioural diagnostic report which is a comprehensive reference document which covers all the training methods and advice discussed and shown on the day.  I will be available for full support from there onwards, providing follow up visits at your convenience if required, as well as support and information via phone and email, so you can feel confident in what you are doing to get the behaviour you desire.
I use highly rewarding methods of training that have been proven successful worldwide.
I am also fully insured for all aspects of my work