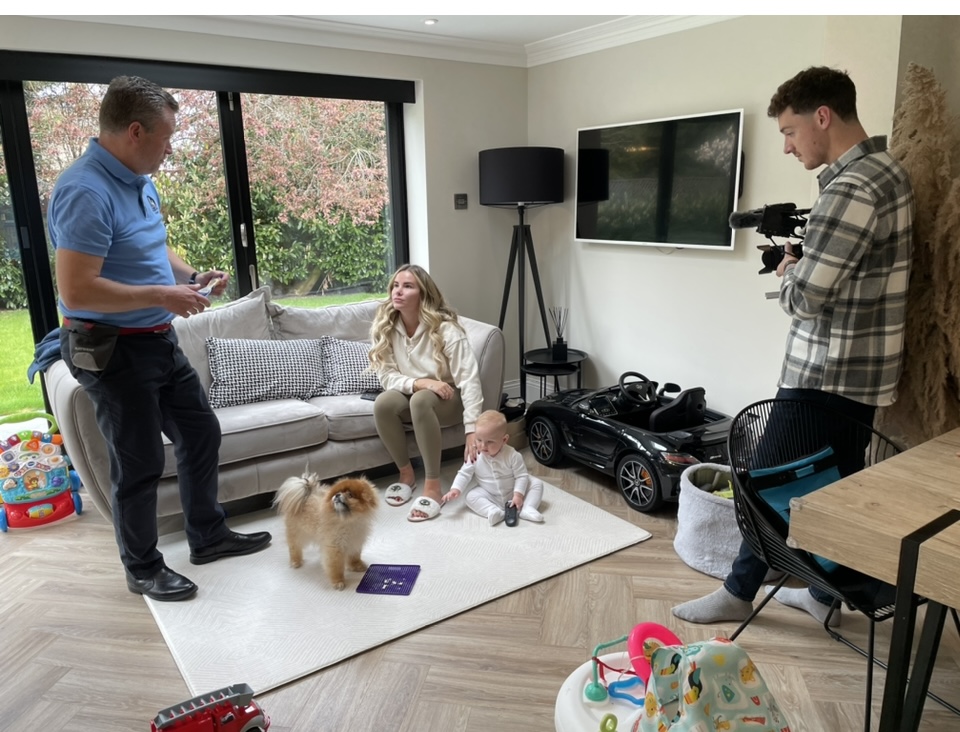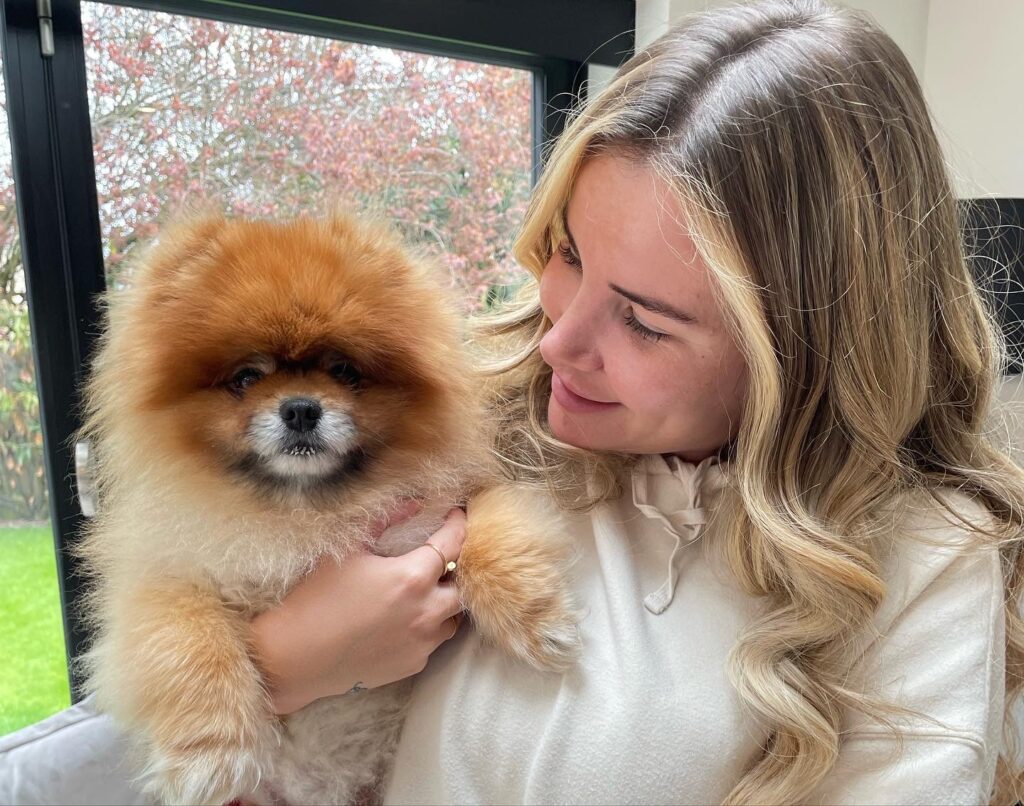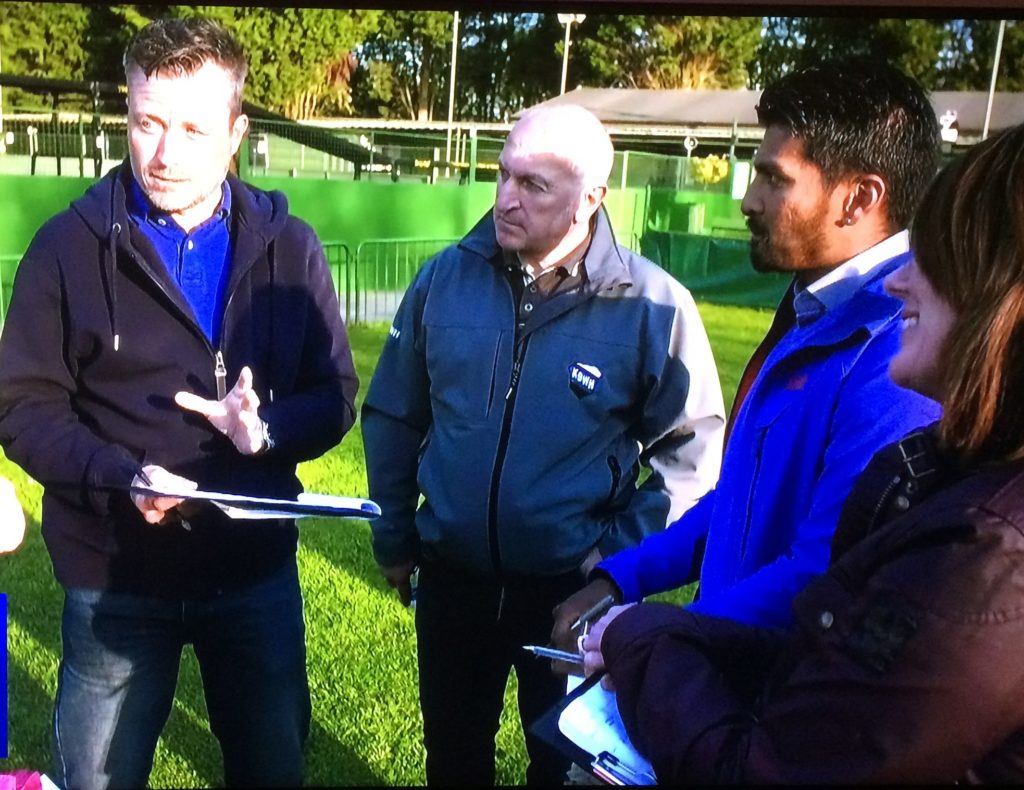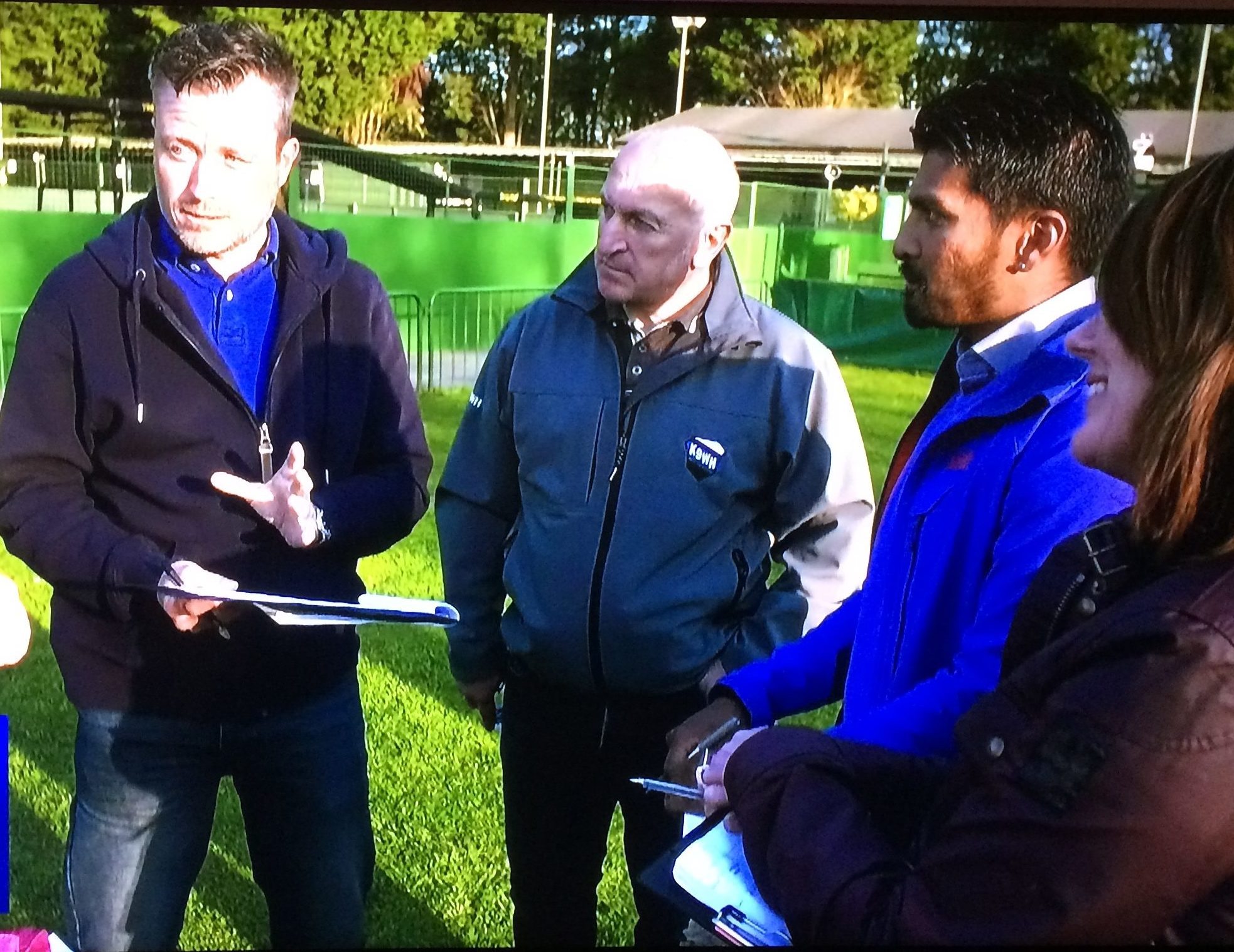 TV AND MEDIA WORK 
I have had the privilege to have been asked to appear on television programmes to talk about both dog training as well as my previous work within the Police Dog Section.
Below are some examples of some of my media appearances:-
I was recently contacted by Channel 5 and asked if I would appear on their new 6 part Police Documentary series 'Police 999. Clear and Present Danger'. I was asked to talk about my experiences not only as a Police Dog Handler, but also as a regular Police Officer facing life and death situations on a day to day basis. 
The series airs on Tuesday 24th October 2023 at 8pm, but my appearances are not in the first two episodes, but episodes 3,4, 5 and 6 starting on Tuesday 7th November 2023 onwards.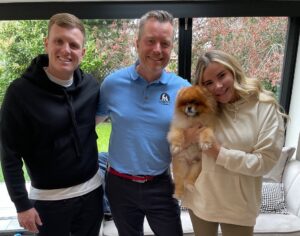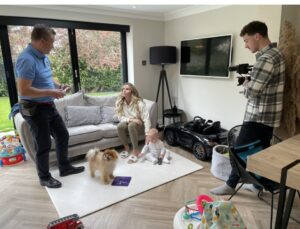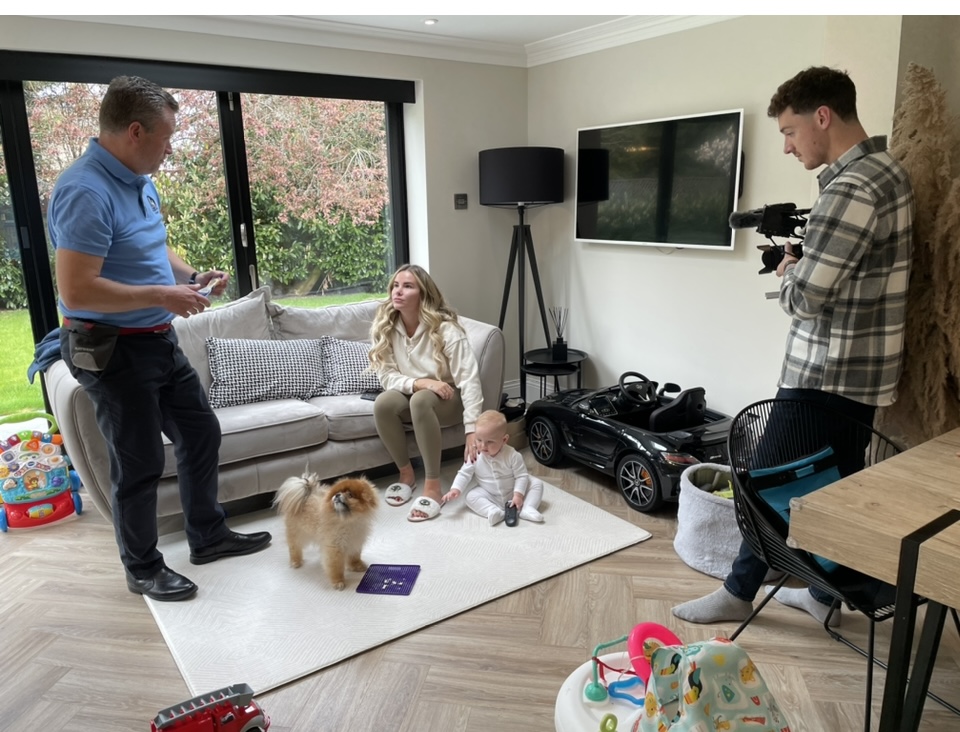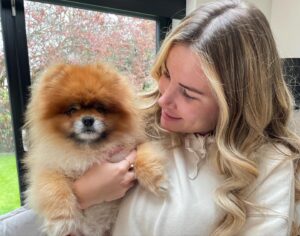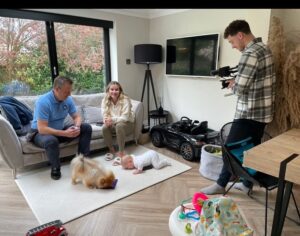 I was also chosen to be the dog behaviourist on the ITVbe reality programme 'Georgia and Tommy:Baby Steps' (Series 2 Episode 4) helping Tommy Mallet and Georgia Kousoulou with 'Monkey' their Pomeranian dog with a few 'unhealthy' issues!
To watch the whole programme please click on the attached link. I am in the first ten minutes of the programme so no need to fast forward to find me. https://www.itv.com/hub/georgia-tommy-baby-steps/10a1236a0006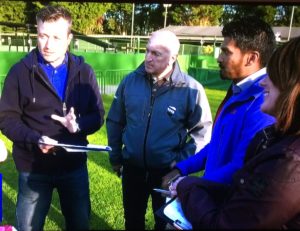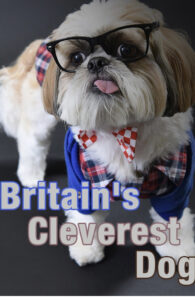 I have also been a guest judge alongside my good friend and retired Police Dog Handler Mick Gentile, for the Channel 5 TV programme, 'Britains Cleverest Dog' with the well known TV Dog Trainers Charlotte Wilde and Kamel Fernandez, as well as training an American Bulldog 'Kali' for TV reality star, Jordan Hames and his three housemates from TV's 'Love Island' for their MTV documentary 'Living the dream'.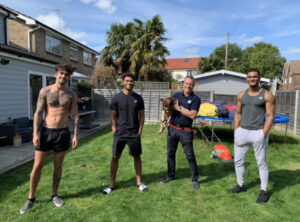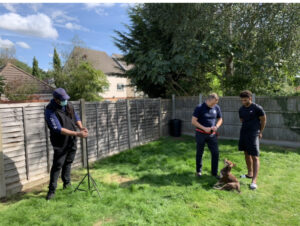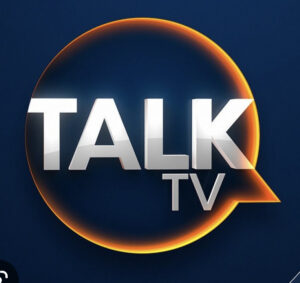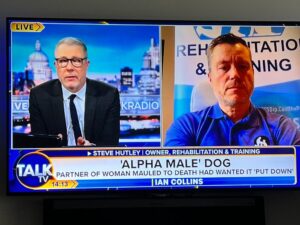 I have appeared live on the TV talk show  'Talk TV' with host Ian Collins to talk about 'Banned Dog Breeds' and 'Dangerous Dogs' following a recent dog attack where the owner was killed by her own pet dog. 
The 8 minute interview can be seen by clicking on the following link: https://youtu.be/OycgDfVS-Ng
                                    

RADIO WORK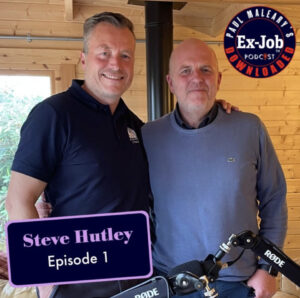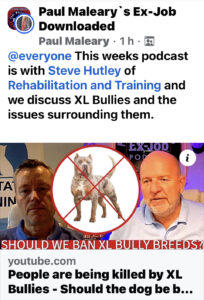 I have now done two podcasts with Paul Maleary from 'Ex Job Services' who interviewed me for his podcast series 'Ex Job Downloaded'. The first interview was all about me! In this interview I spoke about my life, covering my time in the Merchant Navy during 'The Falklands War', and my time in the Police Dog Section as well as what I am now doing as a dog behaviourist. To listen to the full podcast, please click on the following link:-https://shows.acast.com/paul-malearys-ex-job-downloaded-podcast/episodes/steve-hutley-rehabilitation-and-training?fbclid=IwAR2rmU0-rT9ADuYvGVgKWBPdbRmYRUQ_YXoNN6CizF3eHUujSVWULY1rZJY
My second interview with Paul, was on the forthcoming ban on XL Bully's and the issues around them. To view this interview in full on You Tube, please click on the following link:-https://youtu.be/GpOBD0o5t-U?si=0MhuMf9-lkFzXTMJ
PUBLIC SPEAKING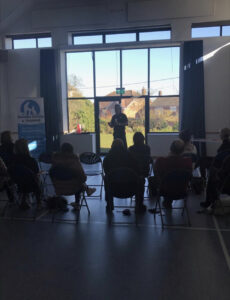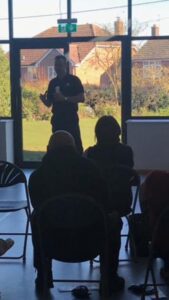 I have currently held two seminars on dog behaviour and training for all dog lovers from dog owners, dog walkers, rescue centre workers, to other dog trainers. The first seminar was around  'Canine Body Language' and the second was on Dog Psychology'.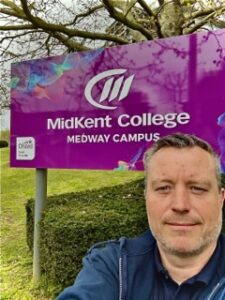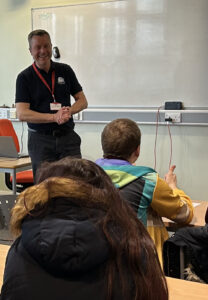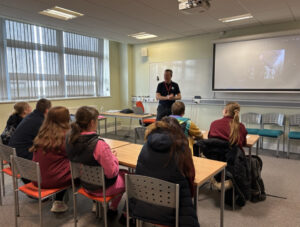 I was recently asked to lecture at the Mid Kent College in Gillingham, to classes of Level 1 Animal Care Students about my work  in the Police Dog Section as well as my current role as a Dog Behaviourist in the hope of aspiring them to work within the animal industry as a career.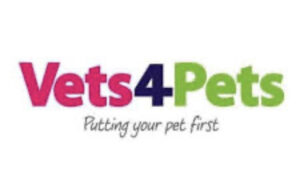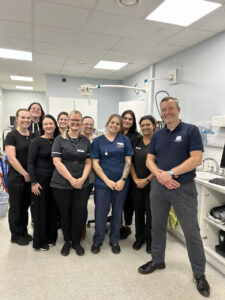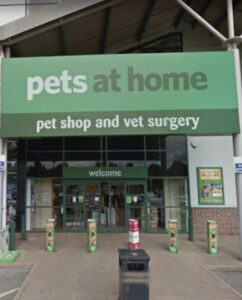 As the recommended Dog behaviourist for 'Vets 4 Pets' at both Braintree and Colchester in Essex, I have been asked each year to talk to the veterinary staff about dog care and handling in particular, so they are better prepared to deal with stressed animals as well as owners when they enter the practice!
                                          THE PRESS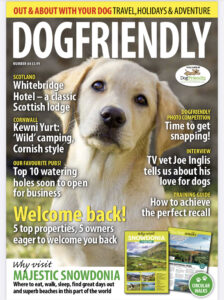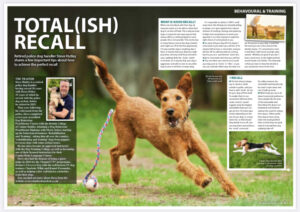 I am currently the Dog Behaviour Consultant for the national dog magazine 'Dog Friendly' , which is the UK only magazine dedicated to dog friendly places.  Here I write a dog behavioural column for their bi-monthly magazine covering all aspects of dog training and behaviour related issues.
                                         

IN ADDITION:-
I have also had the honour of training dogs belonging to several celebrities, including a famous 'A' list model and her Film Producer husband, a very high profile Music Manager, a Professional Footballer, a retired Essex and England Cricketer, a TV Fishing expert as well as three authors!