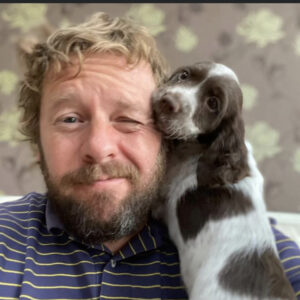 Many of my clients start off with puppy training classes but find that they spend the majority of their lesson waiting around whilst the trainer deals with the other dogs in the class, or trying to calm down their excited puppy who's reacting towards all the other dogs there.
What To Expect
Puppy training classes tend to concentrate on basic obedience training and socialisation, but the majority of behaviours that clients struggle with are the behaviours that only tend to occur at home or out on a walk, which can't always be addressed in the classroom. These issues can be with crate training;  toilet training; mouthing; nipping; biting; chewing; separation anxiety; constant barking; jumping up; fear or anxiety etc. This where a 'One to one' puppy training session with me has it's advantage.
I can spend time with you and your puppy in the comfort of your own home (where the behaviours tend to occur), teaching both you and your puppy the correct methods of training, setting you both on the correct path to a well behaved and balanced dog from day one.
Most clients find that all they require is 3 visits before being confident in how to fulfil their puppies needs. 
In July 2021 I completed a Puppy Instructors Training Course with the renowned animal behaviourist Chirag Patel.