STEVE'S POLICE DOGS (1995 – 2014)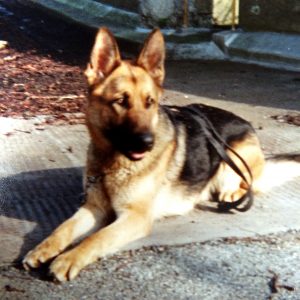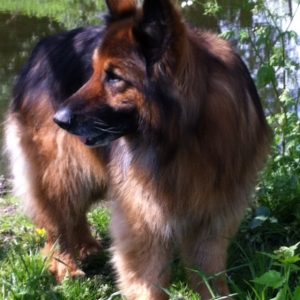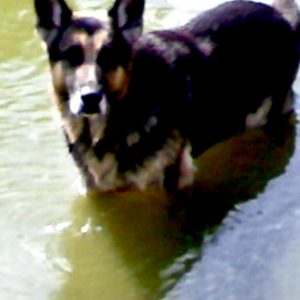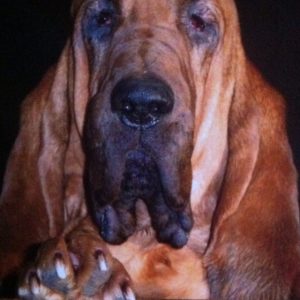 I am a retired Police Dog Handler having served 30 years with the Essex Police, 19 years of which I served with the Police Dog Section, before retiring in 2015. During my Police career, I had the pleasure of working four German Shepherd Dogs as well as a Bloodhound who was trialled as a specialist tracking dog, taking me all over the country to work alongside other Police forces in many high profile crime and missing person cases.
Following successfully completing a 13 week initial Police Dog Handling training course, the dog and handler qualifies for their National Police Chiefs Council (NPCC) General Purpose Licence. A Police Dog Handler is then reassessed every 12 months and has to complete a two week refresher course as part of their CPD (Continuing Professional Development) to maintain their licence in order to be able to continue to work on the streets.
I competed in many Police Dog Trials, winning the Essex Police Obedience Trophy in 2009 with Police Dog "Gus", and in 2013, I won both the overall competition and Tracking Trophy with Police Dog 'Rapha', who at only 2 years of age, was the youngest Police dog ever to win the Essex Police Dog Trials! I also qualified twice for the Regional Police Dog Trials, as well as qualifying for the National Police Dog Trials.
During my time in the Essex Police Dog Section, I mentored three Police Dog Handlers who also gained qualification to both Regional and National Police Dog Trials with their dogs.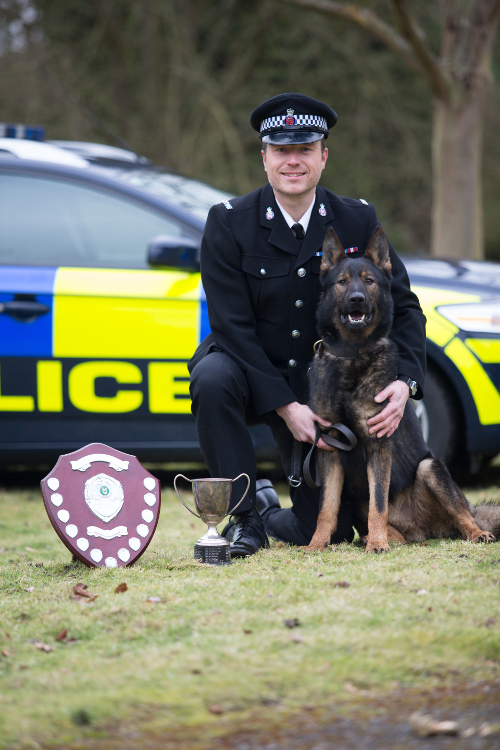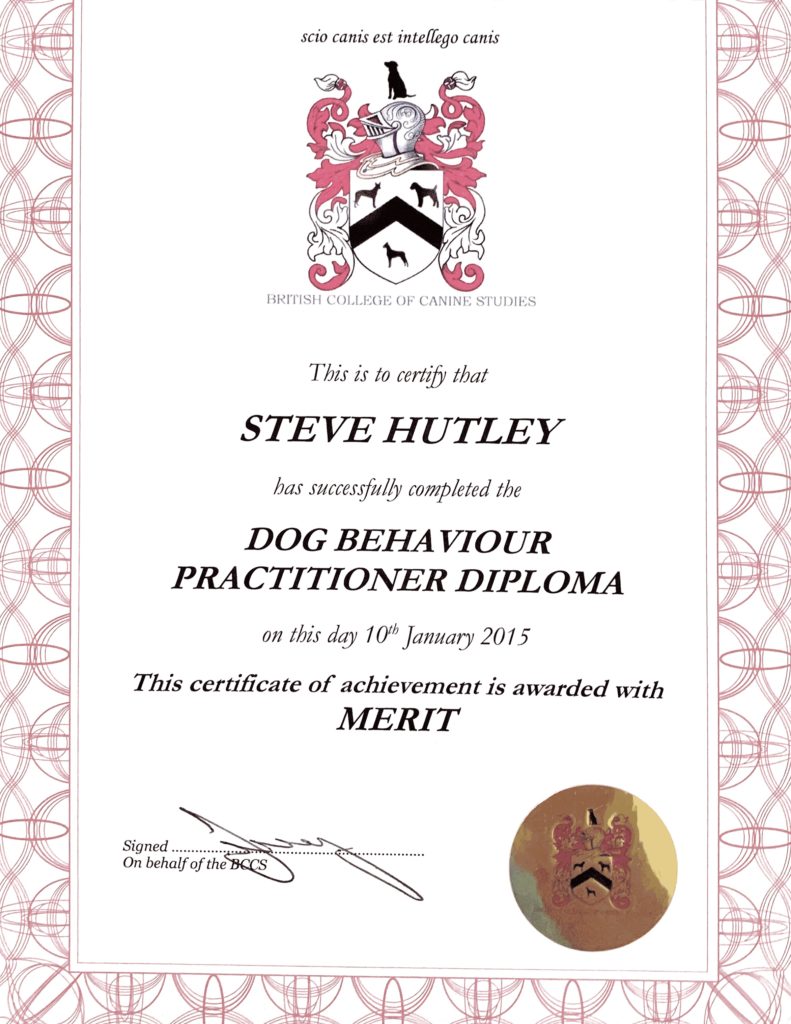 In 2015, following my retirement from the Police, I completed a two year accredited Dog Behaviour Practitioner Course with the British College of Canine Studies, attaining a Dog Behaviour Practitioner Diploma with Merit. (See their website at http://www.britishcollegeofcaninestudies.com)
I am forever working to update my knowledge and skill set with regards to dog behaviour, and I am currently undertaking a Level 4 Behaviour Consultations and Functions Course with the Institute of Modern Dog Trainers (IMDT).
I have been running my business successfully now since March 2015 and currently live in Ardleigh, near Colchester, Essex with my wife Lucy, and my two Tibetan Terrier's , 'Kuba' and my rescue TT 'Oreo'.
I am happy to travel to help ANY dog with ANY issue ANYWHERE in the UK. So whatever your issues are, and wherever you live, please contact me for a quote!
I have attended many dog training seminars around the country, conducted by some of the worlds most esteemed dog trainers and behaviourists, such as Victoria Stilwell, the well known author and presenter of 'It's me or the dog' TV show.
'Rehabilitation and Training' are proud to have been selected as one of the 'Magnificent Seven', a body of the UK's leading dog businesses. This means that we're being held to the highest standards of practice and quality. Therefore you can rest assured that you and your dog are going to be in the best of hands!
To find out more about the 'Magnificent seven', please click the below link;-
http://www.themagnificentseven.co.uk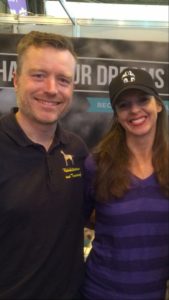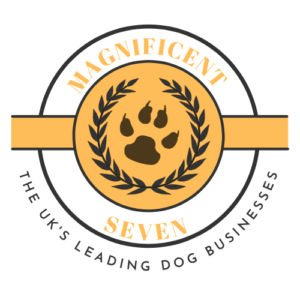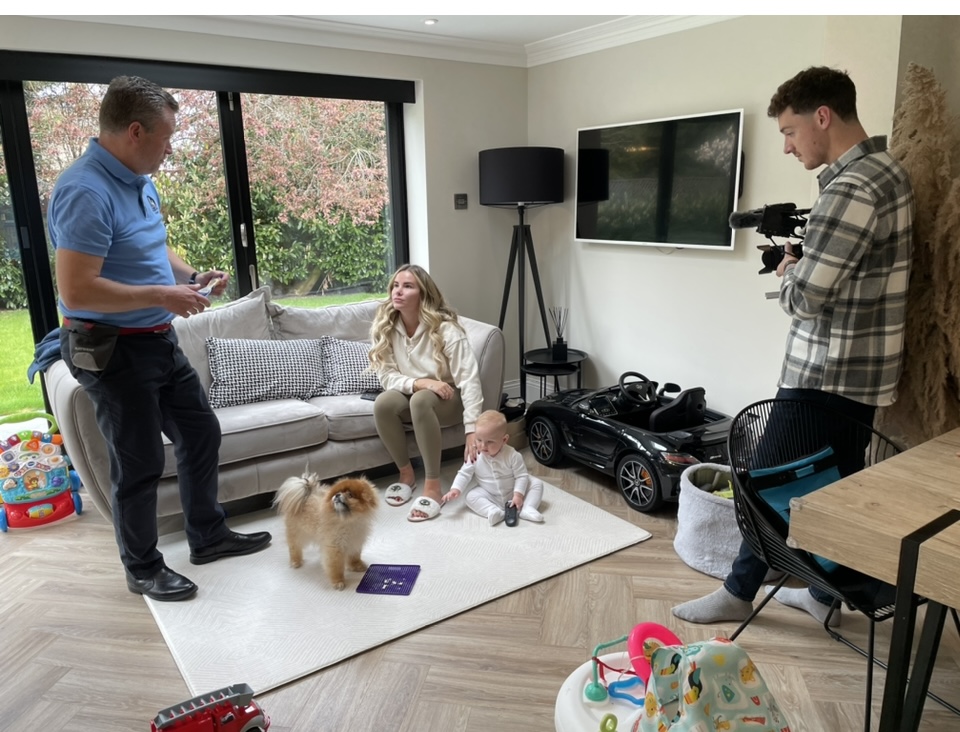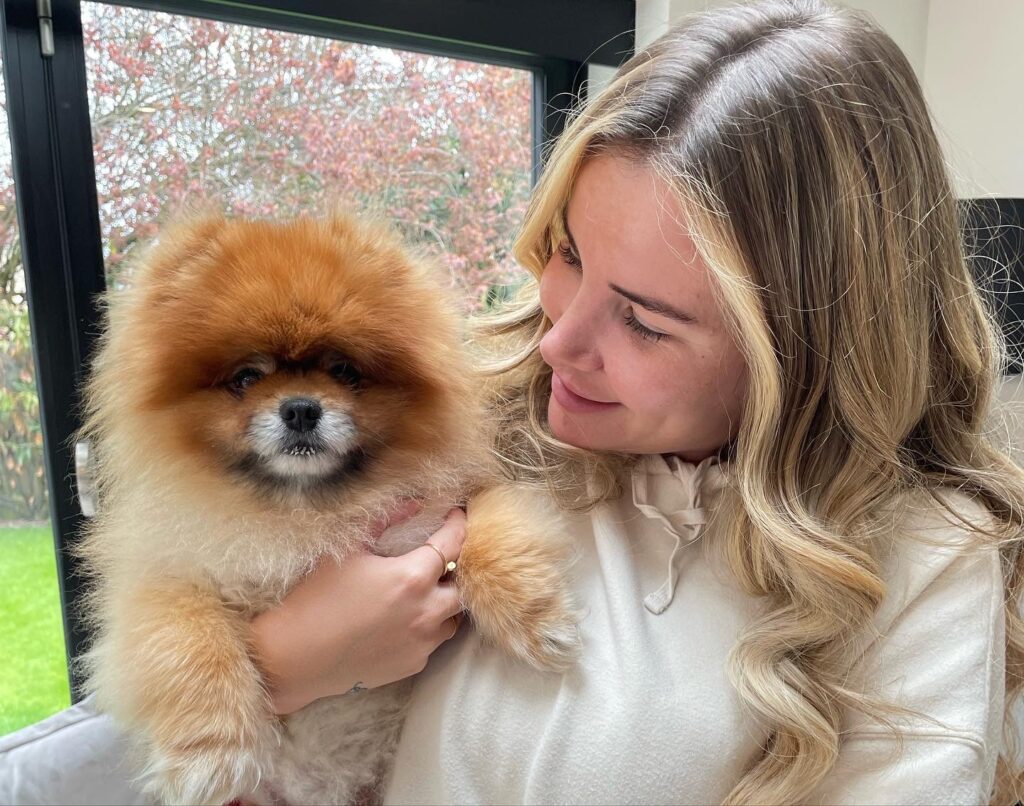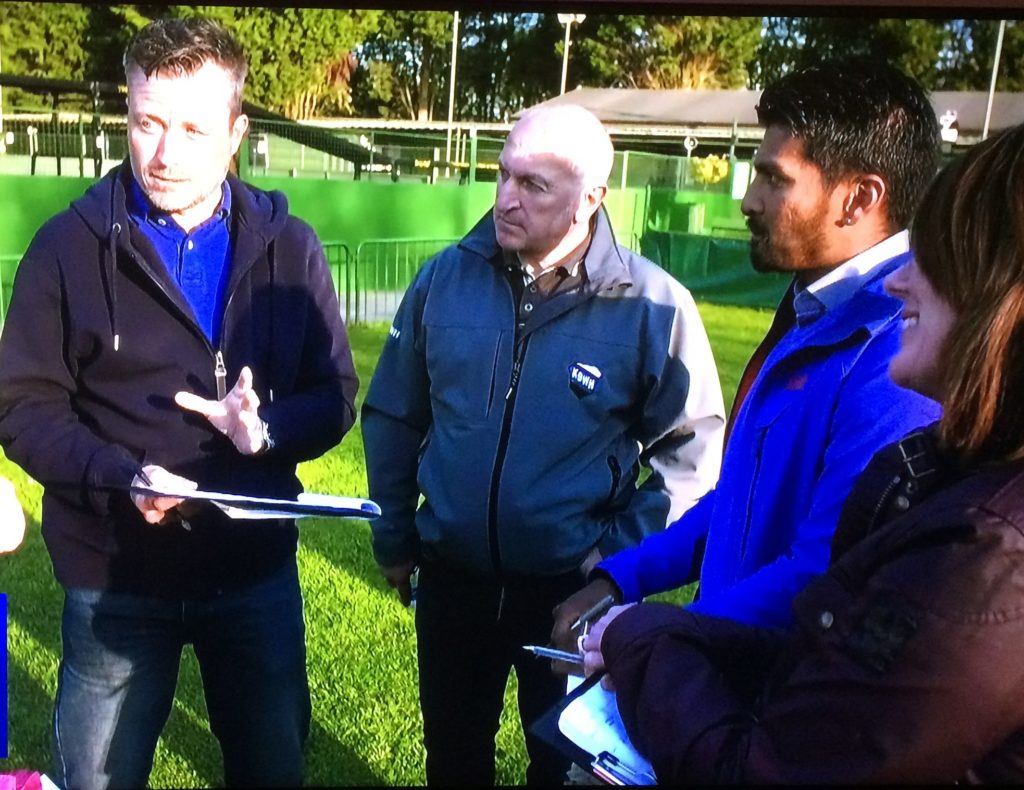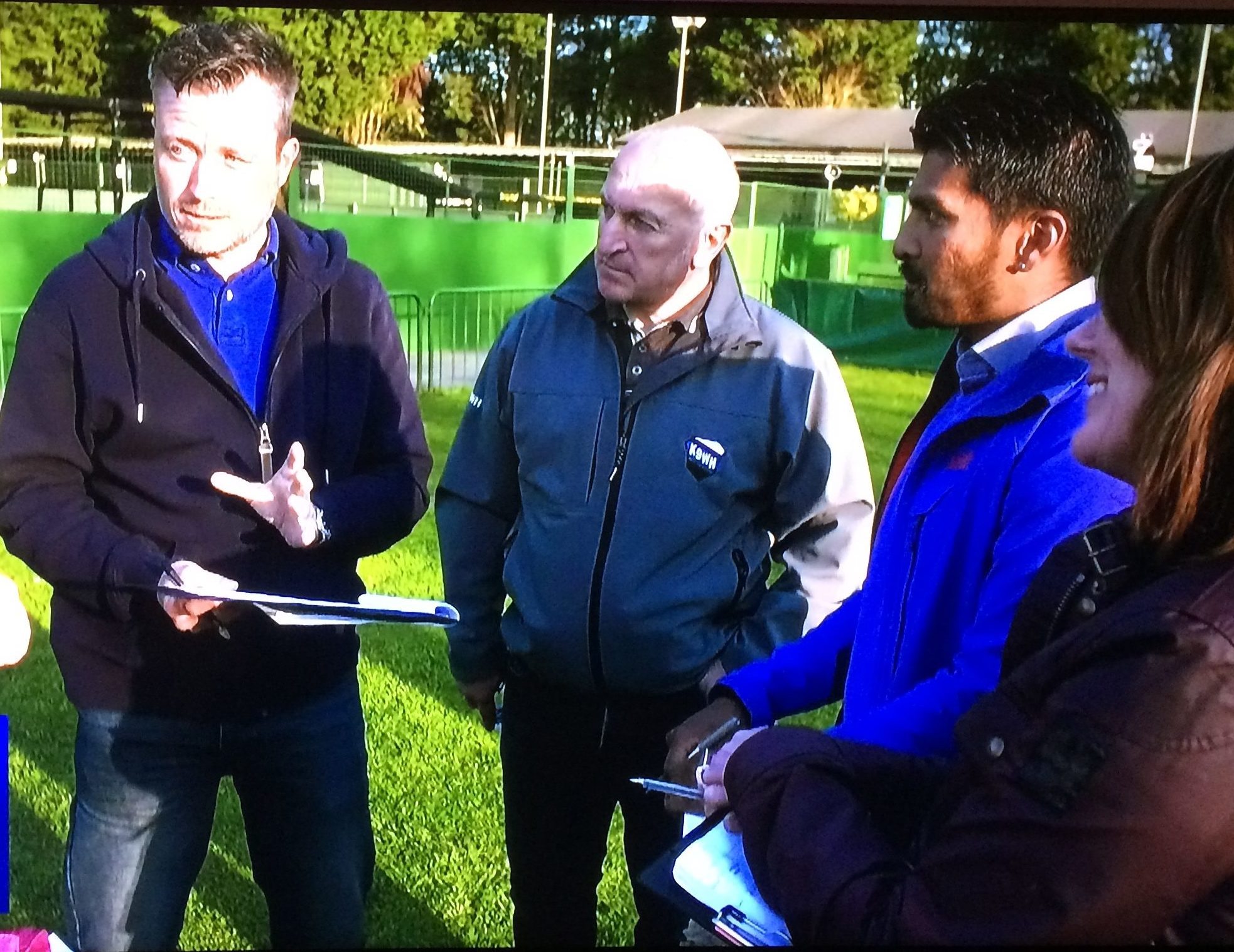 TV and media Work:
I was recently chosen to be the dog behaviourist on the ITVbe reality programme 'Georgia and Tommy:Baby Steps' (Series 2 Episode 4) helping Tommy Mallet and Georgia Kousoulou with 'Monkey' their Pomeranian dog with a few 'unhealthy' issues!
To watch the whole programme please click on the attached link. I am in the first ten minutes of the programme so no need to fast forward to find me. https://www.itv.com/hub/georgia-tommy-baby-steps/10a1236a0006
I have been a guest judge alongside my good friend Mick Gentile, for the Channel 5 TV programme, 'Britains Cleverest Dog' with the well known TV Dog Trainers Charlotte Wilde and Kamel Fernandez, as well as training an American Bulldog 'Kali' for TV reality star, Jordan Hames and his three housemates from TV's 'Love Island' for their MTV documentary 'Living the dream'.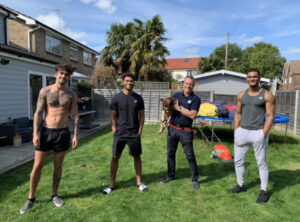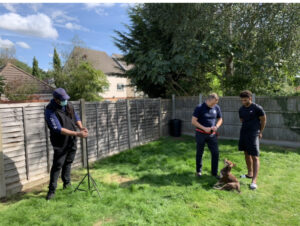 In addition, I have also had the honour of training dogs belonging to several celebrities, including a famous 'A' list model and her Film Producer husband, a very high profile music manager, a professional footballer, a retired Essex and England Cricketer, as well as three authors.

I am proud to be a member of 'Ex-Job Recruitment Services' who promote businesses of former law enforcement professionals. 'Ex-Job' has access to highly influential companies who are constantly looking for reliable individuals with high integrity and a good work ethic. These are the skills that have been learnt as a law enforcement officer. For more information, please click on the attached link. http://www.ex-jobservices.com
In June 2019 I  had the pleasure of attending a five day 'Understanding, Managing and Modifying Problem Behaviours' workshop with the highly respected and world renowned animal behaviourist and star of Channel 5's 'Cats and Dogs at War', Chirag Patel. This was followed by a Puppy Instructors Training Course with Chirag held in July 2021.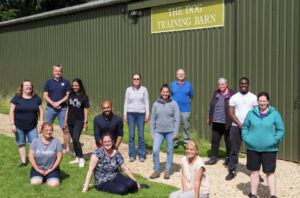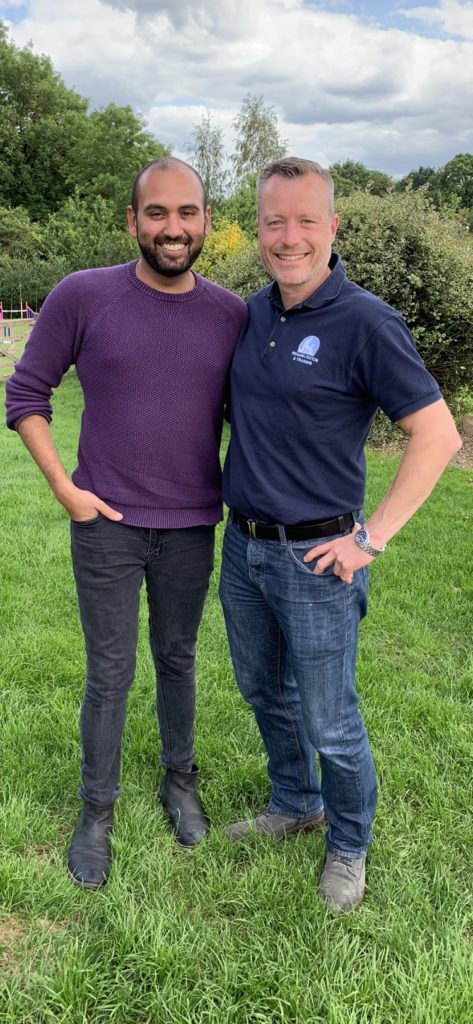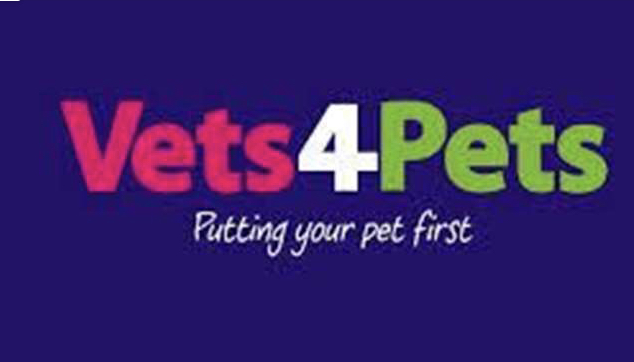 Since November 2019 I have had the privilege of being named as the recommended dog behaviourist for  'Vets 4 Pets' in both Braintree and Colchester, Essex.
In June 2019, I was accepted by the 'Dog Training College' as one of their approved instructors, and in March 2020 I successfully completed a Canine Body Language Course to become a licensed Instructor enabling me to teach Canine Body Language Courses both for the DTC as well as myself. (See the DTC website at  http://www.dogtrainingcollege.co.uk)
I am a great supporter of the Essex Retired Police Dog Fund. Once retired, Essex Police no longer have the responsibility for the welfare of the dog so the ERPDF was set up in April 2012 as a charity to raise funds to ensure that Police dogs enjoy the retirement they deserve. The ERPDF assists in granting financial support for the costs of providing health care, and in some cases general care of Police dogs that have been retired from service with Essex Police.
(See their website at www.essexretiredpolicedogs.co.uk)
I am also extremely proud that I have been asked to contribute a monthly column on dog behaviour issues for 'Dog Friendly' magazine as their Dog Behaviour Consultant.
Please check out their website at http://www.dogfriendly.co.uk
During the 'lock down' due to the Coronavirus epidemic (Covid 19), I completed a CPD (Continuing Professional Development) Coronavirus awareness course in order to help protect myself and my clients whilst at work.