During my Police career, I had the pleasure of working four German Shepherd Dogs as well as a Bloodhound who was trialled as a specialist tracking dog, taking me all over the country to work alongside other Police forces in many high profile crime and missing person cases.
I competed in many Force Dog Trials, winning the Force Obedience Trophy in 2009 with Police Dog "Gus", and in 2013, both the overall competition and Tracking Trophy with Police Dog 'Rapha', who at only 2 years of age, was the youngest Police dog ever to win the Essex Police Dog Trials! I also twice qualified for Regional Police Dog Trials, as well as qualifying to the National Police Dog Trials.
During my time in the Dog Section, I mentored three Police Dog Handlers who also gained qualification to both Regional and National Police Dog Trials with their dogs.
I recently had the pleasure of attending a five day 'Understanding, Managing and Modifying Problem Behaviours' workshop with the highly respected and world renowned animal behaviourist Chirag Patel.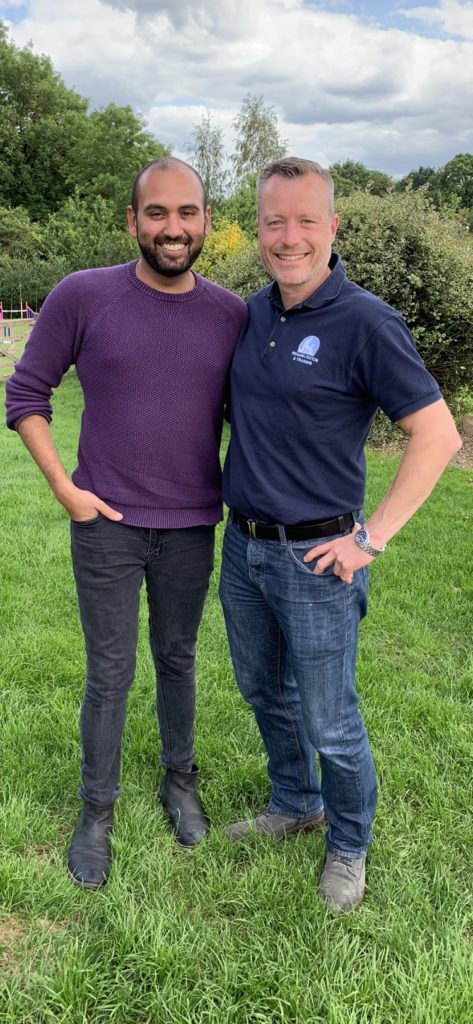 I am a great supporter of the Essex Retired Police Dog Fund. Once retired, Essex Police no longer have the responsibility for the welfare of the dog so the ERPDF was set up in April 2012 as a charity to raise funds to ensure that Police dogs enjoy the retirement they deserve. The ERPDF assists in granting financial support for the costs of providing health care, and in some cases general care of Police dogs that have been retired from service with Essex Police.
(See their website at www.essexretiredpolicedogs.co.uk)
I have been running my business successfully now since March 2015 and currently live in Ardleigh, near Colchester, Essex with my partner. I am happy to travel out of the area, having already helped numerous dogs in North Essex and Suffolk, as well as London.