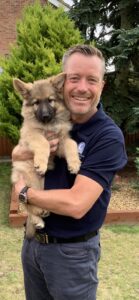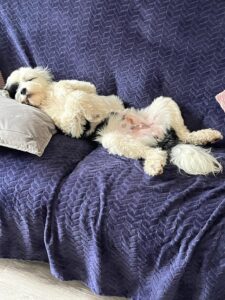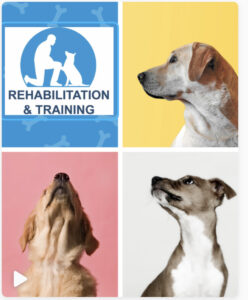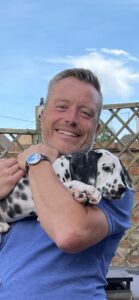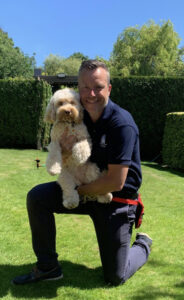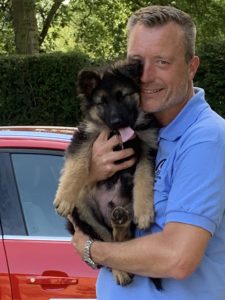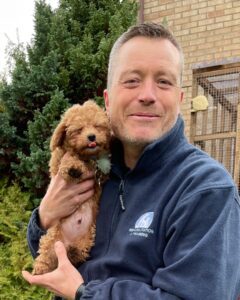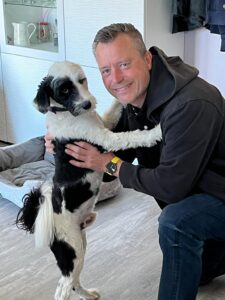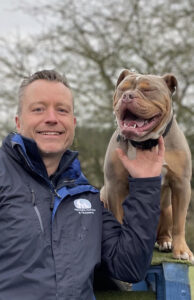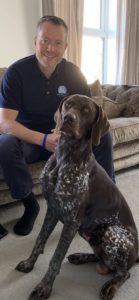 ONE TO ONE CONSULTATIONS (FOR DOGS 6 MONTHS AND OLDER)
For my 'one to one' dog behavioural consultation at your home, where I am able to see your dog in their natural environment, integrating with you and your family, I charge a one-off fee of £645* Monday to Friday.( n.b. Weekend working is charged at £695*) This is for however long the session takes, depending on the complexity of the issues raised.
If an urgent 'emergency call out' is required, then this incurs an ADDITIONAL CHARGE of £100,  i.e  £745 Monday to Friday or £795 at weekends (if within a 40 mile radius of CO7. Outside of this area will incur additional travel fees).
*n.b. To secure a booking is easy and straight forward! I require an upfront non-refundable payment of £195 to secure the appointment at the time of booking. Just pay the remainder on the day of my visit by either card machine, cash, bank transfer or cheque.
What To Expect
Here I delve into the history of your dog and its relationship with you and your family. I feel that if this initial preparation work is carried out correctly, then it gives me the best knowledge and understanding to correctly diagnose your dog's problem and to instigate the correct procedures required to lead your dog forward to a much happier and fulfilled life.
Throughout this consultation, I demonstrate with you the training techniques required to help solve your dog's problem behaviour, using positive reward based training. This means hands-on training both indoors and outside, amongst other dogs and people, and anything else that may be an issue, to make sure that when I leave you, you are happy and confident in what you need to do to achieve the required results.
INCLUDED in this price is my comprehensive behavioural diagnostics report  which covers everything that we speak about on the day in relation to the issues raised with your dog. This  includes information on the dogs known history, the issues addressed but most importantly, the subsequent training techniques required to change your dogs behaviour for the better. This reference document can then be used for you to refer back to at any time in the future if needed. It's a sort of instruction manual for dog behavioural training! I will send you this report, usually consisting of between 30 to 40 pages, via email to use as an informative reference document over the following weeks, months and years, to assist you with your ongoing training.
Also INCLUDED in the price is my travelling costs up to a 40 mile radius from my home address in Ardleigh, Colchester CO7. (For areas outside of this, please contact me for a quote on travel costs), as well as my ongoing help for as long as you want it, via phone calls, emails, text messages etc.
PUPPY TRAINING (FOR DOGS FROM 8 WEEKS OLD UP TO 6 MONTHS OF AGE)
For my 'one to one' puppy training sessions, I charge  £175 for my initial appointment, which lasts for between an hour and a half and two hours. Any follow up visits thereafter are charged at £95 an hour if required.
I come to your home address to see you and your puppy in their natural environment, so I can see how they naturally behave at home and also so I can see your current set up in relation to bed, crate, pen etc. and offer you advice on how to correctly bring up your puppy to be a calm, relaxed and confident dog.
INCLUDED in the cost is my travelling up to a 20 mile radius from my home address in Ardleigh, Colchester CO7.
NB. PLEASE NOTE THAT THESE  FEES ARE VALID FOR 3 MONTHS ONLY FROM DATE OF QUOTATION.
I ACCEPT ALL FORMS OF PAYMENT:-

CASH, CREDIT CARDS, BANK TRANSFER OR CHEQUE!
GIFT VOUCHERS NOW AVAILABLE FOR PURCHASE TOO!                                          

(PLEASE EMAIL ME FOR DETAILS OF HOW TO PURCHASE THESE FOR USE AGAINST ANY SERVICE ADVERTISED HERE ON MY WEBSITE. AVAILABLE IN

£25, £50 AND £100

DENOMINATIONS.)